From 2008 our company is trading vegetable and fruit and producing vegetable. From 2013 we started producing fermented cabbage and we started our own fresh vegetable production.
In 2019 we opened a joint location for our company that consists of a 2000 m² cold storage with a packaging facility. The project was finances by the Prosperitati Fundation and OTP bank. The result of the project was that we had all of our company sectors on one location. 
The packaging sector is located in Zrenjanin. We are equipped with a modern carrot washing and packaging line and we are also working with other semiautomated packaging machines. Our main products are carrots, vegetable mixes and packaged potato.
We can package carrot in 1kg, 2kg, 5kg, jumbo and in bulk packaging. We have the ability to do manual selection as a client instructs. In parallel of our own products we offer washing and packaging services for third parties.
Our most sold products are koktel mix for soup, mix for soup and leek.
The vegetable production i s very dependent on a quality hotbed. The production is very risky and it needs special attention. We are producing hotbeds for our production partners.
For vegetable production the most important thing is a good hotbed. It is a very sensitive part of the production with a high risk factor. The production of hotbeds is considered science in the vegetable production chain, it demands high standards and a well equipped greenhouse.
From 2013 our company is producing fermented products. Our main products are fermented cabbage in three different forms.
Our production is based on traditional methods to ensure high quality end product. Fermentation is done is huge PVC tubs. We package our products in vacuumed bags.
Our fermentation production is equipped with a cooling system and with a smaller cold storage for end products.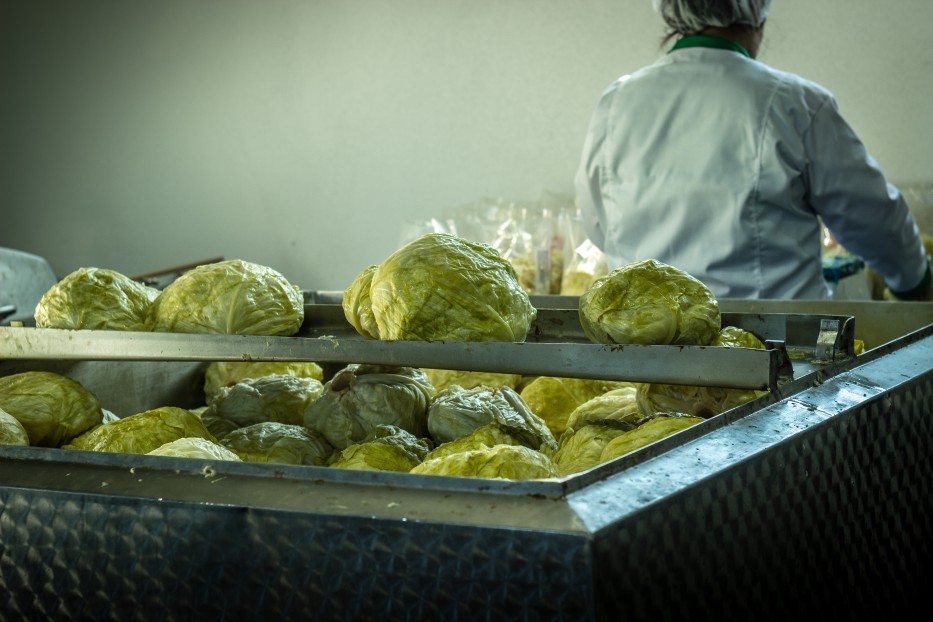 In our experience there are a lot of smaller vegetable producers in our region with smaller parcels. The best thing for those farmers is to produce vegetables in a poly-tunnels. This way they can ensure higher quality and larger quantities of produce.
As a company we have organised a production chain with producing partners. The size of this chain is changing every year. In the beginning we had about 20 partners, today we can proudly state that we have about 130-160 producing partners.
Our company has started its own production as well on our own parcels.
OMEK Budapest and Fruit Logistica Berlin
We try to attend agricultural fairs as much as possible. It is a great opportunity to meet new people and extend our knowledge in the production field.
Certificates and quality politics
Our company is operating under HACCP and ISO 9001 standards, and our pepper production is under Global Gap standard. Our plan is to expand the Global Gap standard to incorporate other products as well.